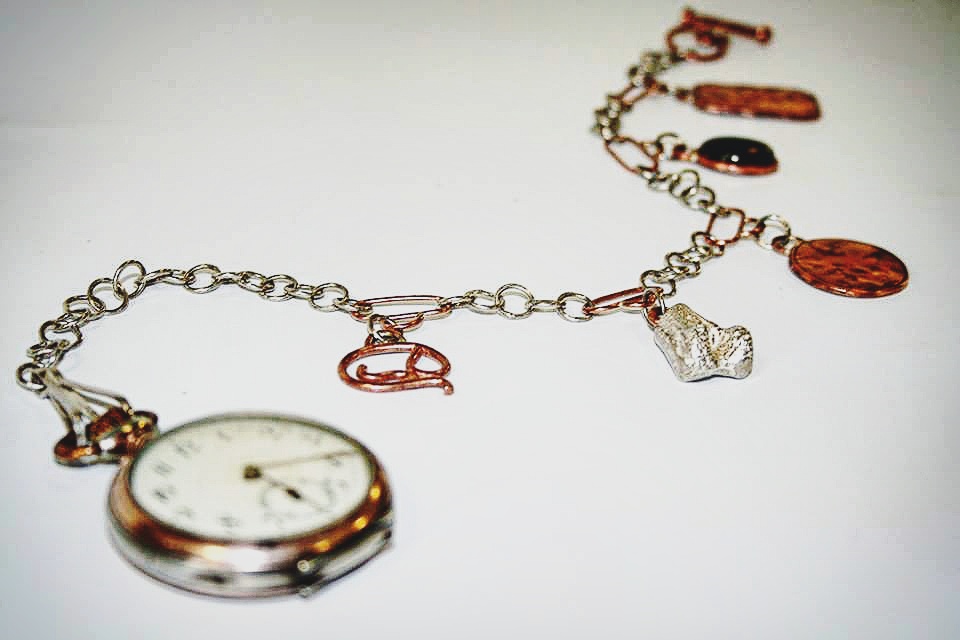 For as long as I can remember, I have been designing and creating, from rough sketches and childish imaginings, to miniature sculptures of wire and found objects. I am constantly finding new materials to inspire me in everyday life, though I draw frequently from nature and my interactions with changing environments. My designs begin with a series of drawings, often something that has caught my attention in a fleeting glance, or a change in the light. That forms the basis of more detailed explorations.
I tend not to over analyse things; when a creative spark flares up in my mind, I act on it.
Although many of my pieces may seem simple in form and execution, compared to more elaborate work, each piece contains both symbolism and a deeply personal interpretation of a concept. My work 'Memento Moggy' used copper, silver, and jet to create pieces that encapsulated a sequence of personal memories, using different techniques. Even the processes used to create a piece have an impact on the result, such as making a symbol of belief from discarded metal scrap, melted down and repurposed.
My latest explorations are in mixed media; the combination of flawless metal with natural materials that are unique and diverse in appearance and texture such as woods and semi-precious stones.
For the past year, I have been a full-time student on a foundation degree course in Creative Metalworking, and I hope to develop this into a full degree and a career in the jewellery industry. Sharing how this Aspy sees and interprets the world with others.
nb. Aspy is the affectionate term for someone with Aspergers Syndrome.